Message
Message from the Chairman of The Council of Joint Usage/Research Centers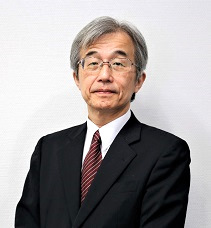 I am proud to serve as chairman of The Council of Joint Usage/Research Centers (JURC) in National Universities in 2018. On this honorable occasion, I would like to say a few words as chairman.
In 2010, a JURC program was established under the supervision of the Ministry of Education, Culture, Sports, Science and Technology (MEXT). Under this program, The Council of JURC was established by research institutes and centers at national universities designated as certified JURC. As of April 2018, The Council of JURC is composed of 77 JURC (90 organizations). At each JURC, a program was organized to allow researchers around Japan to transcend the existing framework of individual universities and to conduct collaborative studies. Under the program, we are strengthening the foundation of academic research and expanding novel academic studies for multidisciplinary fields in Japan.
To encourage efficient, high-level joint usage/research at each JURC, The Council of JURC is responsible for promoting collaborations at these JURC, and thus contributes to the development of academic research in Japan, which is one of the Council's important roles. As another important role, we also widely communicate JURC's achievements throughout Japan by holding a seminar series named "New horizon of science and technology", a monthly lecture which shares our research activities with non-scientists. Through such PR activities, we enable the general public and students to learn about academic trends in the field of study of each center and also world-leading research results at each institution.
The fiscal year of 2018 will mark the passage of 3 years since the JURC program entered the second certification period in the fiscal year of 2016, and the mid-term evaluation for JURC certification is scheduled to be held in the fiscal year of 2018. In addition, thanks to MEXT's contributions, various projects are being conducted to strengthen activities at the centers with the goal of strengthening each JURC's international presence. Such projects include newly establishing the International Joint Usage/Research Center System (provisional name). As The Council of JURC, we will strive harder to contribute to the development of academic research in Japan through the activities of the centers, including the above-mentioned projects.
Finally, I would like to thank you for supporting our activities of JURC and The Council of JURC.
April 1, 2018